It's that lovely season again. The sky is brighter, the freeways are lighter, the temperature is warmer, the shorts and tank tops are out, and for a lot of students it is a time to celebrate! I wanted to show some cute graduation findings that I thought were adorable. Congratulations to all of you graduates, I remember those days and the feeling of accomplishment is immeasurable, oh what a happy day!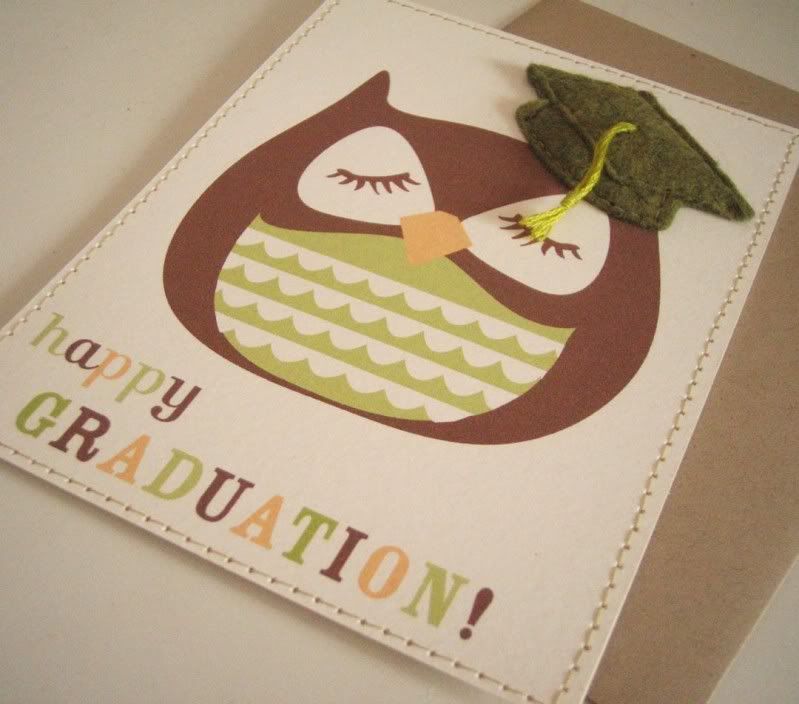 I love the stitched edges and the owl is adorable.
I thought this banner was thoughtful and creative, and can be used for any occasion, it would be perfect for a Graduation Party.